Thuisbasis van DOS-spellen sinds 1998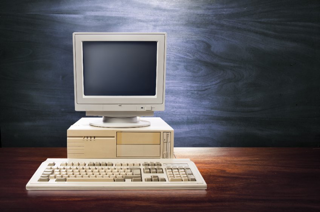 DOS Games Archive is op 27 juni 1998 opgericht door de tweelingbroers Barthe & Jorrit Diepstraten en bestaat al 25 jaar. Het doel van deze website is vanaf het begin hetzelfde: het aanbieden van legale, downloadbare computerspellen voor het besturingssysteem MS-DOS. Dat zijn versies van spellen die legaal kunnen worden gedistribueerd, zoals shareware, freeware, speelbare demo's of volledige versies die zijn vrijgegeven in het publieke domein of als freeware. Hierdoor is DOS Games Archive geen zogenaamde 'abandonware' website.
Wat is abandonware?
De term 'abandonware' verwijst naar complete versies van spellen die zonder toestemming door derden worden gedistribueerd, naar verluidt omdat dergelijke software door de oorspronkelijke eigenaren is 'verlaten'. DOS Games Archive is strikt tegenstander van deze praktijk. Onze bezoekers hoeven zich geen zorgen te maken over het per ongeluk downloaden van illegale software. Alle downloads zijn duidelijk gemarkeerd om onderscheid te maken tussen 'bevrijde' software (voorheen commerciële spellen), freeware en shareware of demo's.
Elk spel dat aan de site wordt toegevoegd, wordt grondig onderzocht met betrekking tot de juridische status en distributierechten, en in sommige gevallen wordt toestemming om een bestand te verspreiden rechtstreeks verkregen van auteurs of auteursrechthebbenden. DOS Games Archive is toegewijd aan het hoogste respect voor de rechten van de auteurs en is in strikte naleving van de voorwaarden van de softwarelicentieovereenkomst. Ook worden alle downloads gecontroleerd op adware, malware en virussen.
De eerste stappen
DOS Games Archive is opgericht in een tijd dat het internet nog in de kinderschoenen stond. Veel websites waren in die tijd erg eenvoudig, zowel qua inhoud als vormgeving. Om een beeld te schetsen van hoe het internet er toen uitzag: Google werd later in 1998 opgericht, LinkedIn in 2002, Facebook in 2004, YouTube in 2005 en Twitter in 2006. Omdat er in 1998 maar weinig websites waren met DOS-spellen (terwijl de meeste DOS-spellen toen nog maar een paar jaar oud waren), kozen we ervoor om zelf zo'n website te ontwikkelen.
De website, die aanvankelijk 'The Games Archive' heette, ging in de zomer van 1998 online en bevatte een handvol games. In de loop van de tijd breidde het archief zich sterk uit. Momenteel bevat de site 1,375 DOS-spellen, compleet met uitgebreide informatie over elk spel.
Vasthouden aan de doelstelling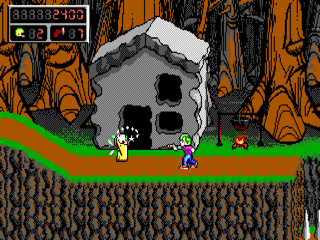 Veel gaming websites van het eerste uur, zoals Games Domain, Classic Gaming en Happy Puppy, bestaan niet meer, bijvoorbeeld omdat de oprichters zijn gestopt of omdat de sites zijn opgekocht door grote partijen en niet meer worden gepubliceerd. DOS Games Archive is daar een uitzondering op; deze website is nog steeds online en wordt beheerd door de oprichters. De afgelopen jaren hebben verschillende partijen interesse getoond om DOS Games Archive te kopen, maar daar zijn we niet op ingegaan.
Wij vinden het belangrijk om vast te houden aan het doel van deze website: het zo lang mogelijk bewaren en aanbieden van legale DOS-spellen als downloads. Veel DOS-spellen zijn klassiekers geworden en zijn de moeite waard om te bewaren en te spelen, zelfs tot op de dag van vandaag.
Statistieken